Post by Prophet C'thyl on Aug 6, 2019 8:35:01 GMT -8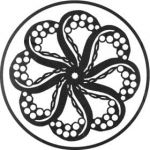 Quarren Dominion
Rising from the ashes of the fallen Galactic Alliance, a new Dominion, lead by local Quarren leaders and their supporters have risen from the depths of Mon Calamari in order to unify the planet under Quarrenese controll. Yet, despite the official leadership consisting out of Quarren clan leaders, the souvereigns of Dac are secretly serving the ominous Prophet C'Thyl, a Dark Sorcerer and prominent cult leader, and his vision to bring the Way of the Dark, teachings told from the Sorcerers of Rhand, and other horrors towards the known galaxy.

Acting in destructive ways, the Dominion combines Mon Calamari and Quarren technology with ancient Sith teachings and horrible mutations in order to cause destruction among the stars, aiming to summon forth fortold horrors onto the worlds within its reach. With the gouvernment justifying the expansion of the Dominion by the means of surviving against outer threats and obtaining new rescources, only a minority of Mon Calamari's population is even aware of its leadership's sinister motives - as those opposing tend to vanish without a trace quickly.
How to join:
In character (IC):
If you wish to join the Dominion, it is possible that you are already a member of either Quarren society or even a Mon Calamari, native to the planet of
Mon Calamari
- due to its nature as an aquatic planet with a lot of underwater cities any member of an amphibious or waterbreathing race is likely to join up with the Dominion, though of course the Dominion is not race-specific. Anyone can join as long as they have a common cause with the Quarren.
Forcesensitive beings are likely to end up within the cult of C'Thyl on long term, accepting perhaps even their destiny to become a Dark Sorcerer or Sithspawn themselves - though within the official parts of the Dominion there are a lot of open positions within the Quarren Military as well. Though as a fair warning it should be mentioned that it might not be any ordinary career, you might witness.
Out of character (OOC):
Contact
Prophet C'thyl
if you have any specific ideas for a character, which either wants to witness being part of a lovecraftian faction or wants to attempt a different Darksider approach. As by example of other group members, a lot of horror-themed ideas within the Quarren Dominion are possible, so don't hesitate to tell us! As a new faction we welcome all new writers, who wish to participate.
Leadership:
Officially the Dominion is lead by the
Triarchy
of Quarren leaders (currently NSC),
who secretly serve the Quarren
Prophet C'thyl
, who is considered by the public as an influential advisor.
Locations under Dominion controll:
Capital planet: Mon Calamari
Recent Events:
- Forming of the Dominion after the Fall of the Galactic Alliance
- Commissioning a homefleet by C'Thyl's orders at the Mon Calamari Shipyards
- Creation of
Shaxad
, Terror of the Deep within the trench of Morjanssik
Available Ships of the Dominion:
With Mon Calamari Shipyards in direct controll, most Quarren and Mon Calamari designs are incorporated into the Dominion's fleet. Providing new designs as well, these ships are most likely to be produced by the Dominion and might also be seen often within the faction.
Light Starfighter Class
Kokad-class Interceptor
Droch-class boarding ship
Heavy Starfighter Class
Amphibious Fighter
Trilobite Assault Bomber
Support Class
Bantha-Class Assault Shuttle
Corvette Class
WiP
Frigate Class
Sabertooth-class assault/rescue vessel
Cruiser Class
MC30c Frigate
MC40a Light Cruiser
Star Frigate Class
"MC140 Scythe-class main battle cruiser"
Tri-Scythe-class frigate
ShaShore-class frigate
Light Star Destroyer Class
MC80 Home One-type Star Cruiser
MC90 Star Cruiser
MC80 Liberty-type Star Cruiser
Recusant-Class Light Destroyer
Providence-Class Carrier/Destroyer
Star Destroyer Class
Imperious-class Star Destroyer
*
*only license-wise - the Dominion can technically produce them, but mainly sticks to Non-Imperial designs
Heavy Star Destroyer Class
Recusant-Class Dominion Dreadnaught
(above 3200 meters)
MC85 Star Cruiser
Light Star Cruiser Class


Subjugator-Class Heavy Cruiser
Star Battleship Class

Viscount-class Star Defender