Post by Nicademus Delvardus IV on Mar 17, 2016 20:37:52 GMT -8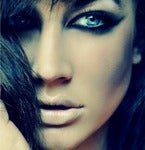 As the creatures scurried and scattered from her sight, Illaria began to pace the length of the small gathering area. Not even waiting until the other First Order personnel had all exited Nicademus' office, she whipped around to face him.
"I am not some Akk dog you can summon as you please, Supreme Commander."
She began reprimanding him as she stalked ever closer to his person.
"I am a Knight of Ren and I do not answer to you. I come and go as I please, never think otherwise, as I am now here merely as a courtesy to you – despite the fact that I have need of rest after returning from Deralia."
Equipment has been transported to the surface on Nirauan, Supreme Commander. General Otto Tagge of the Imperial Security Corp is currently setting up the necessary measures at the fortress to ensure absolute secrecy and top security for the facility. As per your instructions, we have labeled Nirauan a fortress and garrison world for the Unknown Region.
Ensure that Nirauan is properly garrisoned for its new military role. Have General Tagge send me reports to keep me up to date involving our projects and security on Nirauan. I suspect my sister, the First Commissar, would like to see what sort of new technology we have planned for the First Order. Now, what of Chiss Space?
Well, sir, we have-...
The speaking paused as all eyes turned to the sound of commotion. Two load thuds were heard outside of the office's interior doorway. The eyebrow of Nicademus went up before he was staring at what appeared to be an upset, or enraged, Illaria. He did not say a word as she ordered his advisors out, all of them scurrying away before the Lady Ren and what possible wroth that could be visited upon them. Even as she reprimanded him, the Imperial kept a calm and relaxed posture, letting her throw words and anger upon him with every sentence spoken. He waited, patiently, till she ran out of words, leaving her only panting and seething with anger, or perhaps frustration. When she was out of words, Nicademus would slowly rise from his seat.

He walked around his desk, keeping his distance from Illaria, not knowing what could happen if he got too close. For a moment, the Supreme Commander's gaze would focus upon the image behind him. The holoscreen was portraying a busy city somewhere, it looked like Corellia or Taris perhaps. It wasn't a Coruscant suburb, but it was still populated and alive. After awhile, his eyes turned to Illaria.
I only called because I hadn't heard from you since Nirauan. You seemed uneasy since we last spoke while you were in transit towards Deralia. I hope you can forgive me if I pestered you too much... I just was concerned, Illaria. I wasn't sure what was wrong and, for some reason, I felt that I may have caused your uneasy state of mind. It is an odd feeling, but I couldn't ignore what appeared to be an uncomfortable you.
He didn't throw angry words at her. He did not attempt to rebuke her frustration. His words were simply disarming; they had that charm that had originally drawn in Illaria with the addition of concern and sincere tones. This wasn't Nicademus the Commander, Nicademus the Imperial, no, this was someone else, but yet it was still him. Nicademus had had Illaria on his mind ever since that night and, when he spoke to her before she landed on Deralia, her posture and attitude raised some concerns. The Imperial gently touched his chin for a moment, thinking before his eyes once more returned to Illaria.
I am sorry if I bothered you, Illaria. Truly, I should not have pestered you, but... something in me wanted to make sure you were alright.